News
Vici grant for project on litigation costs and funding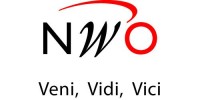 The Netherlands Organisation for Scientific Research (NWO) has awarded Xandra Kramer a Vici grant of 1.5 million euros for the project 'Affordable access to justice: towards sustainable cost and funding mechanisms for civil litigation in Europe'. This grant will enable to further develop her research in the area of civil justice and to consolidate her research group in the coming five years. Vici is one of the largest scientific grants for individuals in the Netherlands and targets advanced researchers.
The project will assess new pathways to civil justice funding and cost schemes, with a view to developing a balanced financing system, thereby securing access to justice in Europe. We will analyse the development of (private) financing and cost mechanisms in several European jurisdictions and build on a framework for financing and cost rules that contributes to a sustainable European civil justice system.
The Vici grant builds on the present ERC Consolidator project Building EU Civil Justice. The new project kicked off on 1 December 2020.
See the press release by Erasmus School of Law.
---
Visiting address
Erasmus Universiteit Rotterdam
Burgemeester Oudlaan 50
Sanders Building
Phone +31 (0)10 408 1628
Fax +31 (0)10 408 9188
Email kramer@law.eur.nl

Postal address
Prof. dr. X.E. Kramer
Erasmus University Rotterdam
School of Law
Sanders Building
P.O. Box 1738
NL-3000 DR Rotterdam