News
Vici grant for project on litigation costs and funding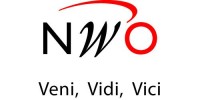 The Netherlands Organisation for Scientific Research (NWO) has awarded Xandra Kramer a Vici grant of 1.5 million euros for the project 'Affordable access to justice: towards sustainable cost and funding mechanisms for civil litigation in Europe'. This grant will enable to further develop her research in the area of civil justice and to consolidate her research group in the coming five years. Vici is one of the largest scientific grants for individuals in the Netherlands and targets advanced researchers.
The project will assess new pathways to civil justice funding and cost schemes, with a view to developing a balanced financing system, thereby securing access to justice in Europe. We will analyse the development of (private) financing and cost mechanisms in several European jurisdictions and build on a framework for financing and cost rules that contributes to a sustainable European civil justice system.
The Vici grant builds on the present ERC Consolidator project Building EU Civil Justice. The new project kicked off on 1 December 2020.
See the press release by Erasmus School of Law.
---
Welcome to the website of Prof. dr. Xandra Kramer, professor at Erasmus School of Law, Erasmus University Rotterdam and at the Faculty of Law, Economics and Governance of Utrecht University, the Netherlands. View my résumé, publications, lecturing activities and projects.

My current key project is the ERC consolidator project Building EU Civil Justice: challenges of procedural innovations - bridging access to justice. View our publications and our activities here.
'The whole of truth is never even remotely in sight. Let us labor humbly but passionately, gaining here an insight, revising there an assumption, jettisoning one error now and perhaps taking aboard a bit of weighty cargo later'.
- Felix Frankfurter, The Conditions for, and the Aims and Methods of, Legal Research (1929)


View some of my latest publications on