News
Vici grant for project on litigation costs and funding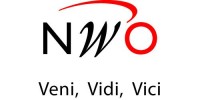 The Netherlands Organisation for Scientific Research (NWO) has awarded Xandra Kramer a Vici grant of 1.5 million euros for the project 'Affordable access to justice: towards sustainable cost and funding mechanisms for civil litigation in Europe'. This grant will enable to further develop her research in the area of civil justice and to consolidate her research group in the coming five years. Vici is one of the largest scientific grants for individuals in the Netherlands and targets advanced researchers.
The project will assess new pathways to civil justice funding and cost schemes, with a view to developing a balanced financing system, thereby securing access to justice in Europe. We will analyse the development of (private) financing and cost mechanisms in several European jurisdictions and build on a framework for financing and cost rules that contributes to a sustainable European civil justice system.
The Vici grant builds on the present ERC Consolidator project Building EU Civil Justice. The new project kicked off on 1 December 2020.
See the press release by Erasmus School of Law.
---
Besides publishing, Xandra Kramer regards lecturing as an important and rewarding means to share knowledge. She regularly speaks at national and international conferences and seminars, at European institutions, and at the European Law Academy (Europäische Rechtsakademie) in Trier, Germany. She also regularly gives seminars for law firms, courts and businesses and offers in house courses.
She develops courses and lectures in the area of private international law, international litigation and European private law. She has had the privilege to teach Master students from all over the world, and has lectured at different universities in the Netherlands and abroad, including in the United States, Vietnam, and Turkey. She has received an honourly mention as 'best lecturer' at several occasions.


Selection of Recent Conferences and Seminars
International
Presentation on 'The ELI-Unidroit European Rules of Civil Procedure: a Model Law for Europe - Mission, Premises, Principles, Innovations and Prospectives', Bi-Annual Conference of the Wissenschaftliche Vereinigung für Internationales Verfahrensrecht, Bucerius Law School, Hamburg 2019
Presentation on 'EU Civil Justice Landscape: (De)constructing – connecting – inspiring – bridging public & private justice', conference 'Consumer ADR: Delivering Fairness and Justice for Consumers, Business and Markets', Oxford Centre for socio-legal studies, Oxford University 2019
Brussels Regime – Achievements for citizens and businesses, 50 years Brussels Regime, 60 years New York Convention, British Institute for International and Comparative Law, London, 2018
Presentation on the work of the structure working group of the ELI-Unidroit project on European Rules of Civil Procedure ' Towards a Coherent Model Law', the ELI 'From Transnational Principles to European Rules of Civil Procedure' Conference, Trier 2018
Presentation on 'The Hague Judgments Projects, the EU and National Business Courts, the Globalizing Business Litigation Conference', Bergen, Norway, 2018;
Challenges of Electronic Taking of Evidence: Old Problems in a New Guise and New Problems in Disguise, IIDP - IAPL - XXVI Ibero-American Conference on Procedural Law, Salamanca, 2018
What Future for the Harmonization of Civil Procedure in Europe?, European Civil Procedure Conference, Milan, 2018
Conference European Court of Justice and Max Planck Institute, The 50th Anniversary of the European Law of Civil Procedure, Luxembourg, 2018
The Structure Group's Quest for a Coherent Model, European Law Institute Annual Conference, Riga, 2018
ELI-Unidroit European Rules of Civil Procedure: The Quest for a Coherent Model Law for Europe, 'Harmonization of Civil Procedure in Europe
Prospects for an Integration amidst Disintegration?', Dubrovnik, 2018
Provisional Relief – Towards a Uniform European Approach, 'Harmonization of Civil Procedure in Europe
Prospects for an Integration amidst Disintegration?', Dubrovnik, 2018
Online Dispute Resolution - Stepping Stone to Artificial Decision-Making in the Judiciary?, presentation at the expert roundtable 'The use of artificial intelligence in legal decision-making', Erasmus University Rotterdam, 2018
ODR: Advancing Digital Justice in Europe and some lessons from the Netherlands, Cyberjustice workshop by CNR-IRSIG, Bologna, 2018
A Common Discourse in European Private International Law? A View from the Court System, Conference 'How European is European Private International Law?', Berlin, 2018
Self-Representation Across the Atlantic, second annual Self-Represented Litigation Network Conference, San Francisco, 2018
Dutch collective settlements and the pending bill on collective compensatory actions, Annual consumer conference at the European Law Academy, Trier, 2017
Perceived Access to Justice (together with Prof. dr. Christoph Engel), presentation on new project at the Max Planck Institute for Research on Collective Goods, Bonn, 2017
Digitalization at full speed: Innovating justice in the Netherlands, 'Digital Single Market: Bausteine eines Digitalen Binnenmarktes' conference, Wiesbaden, 2017
Dutch Collective Settlements and the Pending Bill on Collective Compensatory Actions, ERA Annual Conference on Consumer Law, European Law Academy, Trier, 2017
New Developments in the Area of International Commercial Litigation and ADR in Europe and Consequences of Brexit for International Litigation in Europe, Eurojuris Meeting Litigation & Contracts, Brussels, 2017
Presenation of the ERC Project, Erasmus-Queen Mary Dialogues meeting, Queen Mary University London, 2017
'Towards ELI-Unidroit Model Rules of Civil Procedure: Basic Premises and Challenges', presentation Bay Area Civil Procedure Forum, Hastings, San Francisco, USA (2016)
Organisation and initiation Conference 'From Common Rules to Best Practices in European Civil Procedure', Rotterdam (with Burkhard Hess, director Max Planck Insitute for Procedural Law Luxembourg), Rotterdam, 25-26 February 2016.
'EU Private international law and the global fight against corruption', Conference EU Law between Universalism and Fragmentation, Vigo (2015).
'Relief in small and simple matters in an age of austerity', presentation comparative general report (19 countries) at XV World Congress on Procedural Law of the International Association of Procedural Law, Istanbul (2015).
'Access to justice and technology: transforming cross-border litigation and adjudication in the EU through e-Justice, Conference Cyberjustice Laboratory, Montréal (2014). (li> 'European Private International Law: The Way Forward', presentation in-depth analysis in the European Parliament, JURI Committee workshop on Upcoming Issues of EU Law, Brussels (2014)
'What Did the ESCP Bring to the EU Justice Table?', speech on invitation of the Lithuanian EU Council Presidency, Vilnius, Lithuanian Presidency Conference – European Small Claims Procedure: How Civil Law Instruments Serve the Interests of EU Citizens (2013).
'Structure of the proceedings: differences, common denominators and prospects of harmonisation, Vienna, Austria, ELI-UNIDROIT conference and expert workshop
'From Transnational Principles to European Rules of Civil Procedure' (2013). 'Towards a European Code of Private International Law?, presentation briefing note in European Parliament, Brussels (2013)
'Nothing or Noting? Experiences and Future Prospects on European Procedures, Uppsala, Sweden, Conference on Civil Justice in the EU (2013).
'Redress and Remedies: A European approach to collective redress.' Trier, Germany, Europäische Rechtsakademie, Annual Conference on European Consumer Law (2012).
'Cross-border small claims litigation: The Dutch perspective: guarded optimism and pragmatism.' Istanbul, Turkey, Conference The Future of International Small Claims Litigation (2012).
Initiator and organizer International Conference, in collaboration with Maastricht University and Ius Commune Research School. Erasmus University Rotterdam (the Netherlands), 17 and 18 June 2010.
'The Interaction between Rome I and Mandatory EU Private Rules. EPIL and EPL: Communicating Vessels?', Trinity College, Dublin, Ireland (2009).
'Conflicts methodology in contemporary European private international law: the Rome I and II regulations. From universalism to federalism?', University of Johannesburg, South Africa (2009).
'Key Issues of the European Insolvency Regulation', Europäische Rechtsakademie/European Law Academy (ERA), Trier, Germany (2009).
'Towards a More Effective System of Service of Documents and Taking of Evidence Abroad', Europäische Rechtsakademie/European Law Academy (ERA), Trier, Germany (2008).
'A Major Step in the Harmonization of Procedural Law in Europe: the European Small Claims Procedure. Accomplishments, New Features and Some Fundamental Questions of European Harmonization', XIII World Congress of Procedural Law, Salvador, Bahia, Brazil (2007).
Organizer Seminar 'The role of the Indonesian Constitutional Court as the guardian of the constitution and the protector of human rights', involving Indonesian and Dutch speakers (judges and academics), Erasmus University Rotterdam (2007).
National (Dutch)
'Actuele ontwikkelingen in het internationaal vermogensrecht', Asser seminar presentation book Asser/Kramer & Verhagen, Amsterdam (2015)
'Implementatie van de Mediation Richtlijn. Een Europese invalshoek', Universiteit Utrecht, Utrecht (2009).
'Grensoverschrijdende inning van vorderingen: De Europese betalingsbevelprocedure en de Nederlandse rechtspraktijk', NTHR Congres, Amsterdam (2009).
'European Contract Law, European Private International Law and European Civil Procedure: Communicating Vessels?! The case of consumer contracts'. European Contract Law Series, University of Amsterdam (UvA) (2008).
'Implementatie in de rechtspraktijk van de Europese small claims procedure', District Court Zutphen (2008).
'Challenges of European Civil Procedure: Implementation and Application of the European Small Claims Procedure', Ius Commune Conference 2008, Amsterdam, (2008).
'De nieuwe Betekeningsverordening in de vervoerrechtelijke praktijk', Vereniging voor Vervoerrecht Advocaten (VVA), Rotterdam, 26 November 2008.
'Het toepasselijke recht op verzekeringsovereenkomsten. Voorstel Rome I - naar een uniforme conflictregel voor verzekeringsovereenkomsten?, Symposium Insurance and Europe, Universiteit van Amsterdam, Amsterdam (2007).